Garden of Eden (Special Dungeon Event)

Story:
Valentine's Day is a special date in the world of HellFire,
since it's the only time of the year when the legendary Love Nymphs make an appearance.
It is said that the person who captures them will find true love and happiness.
Will you be the one to harness their powers?

Details: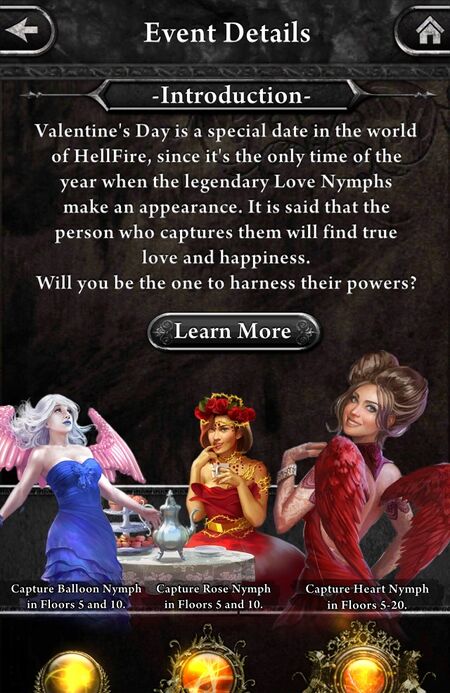 Special Bonus: 
There is a special bonus for this event where players can obtain an extra 15% EP
increase when defeating the boss and another extra 15% for capturing them.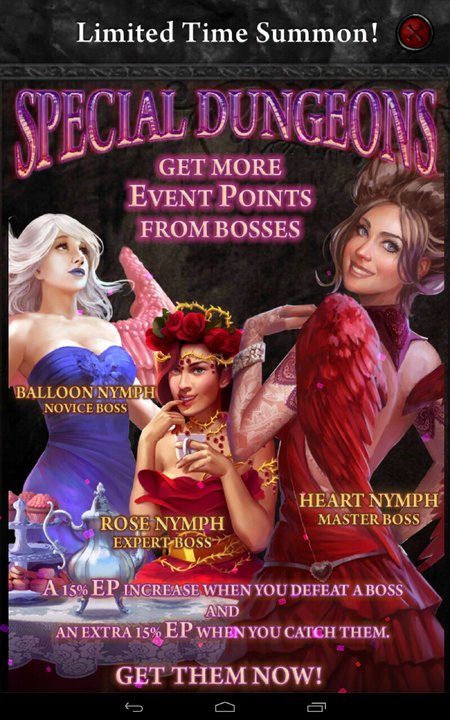 Characters: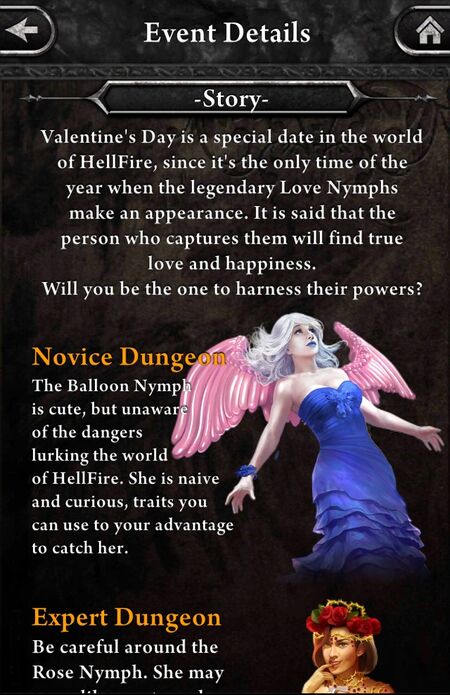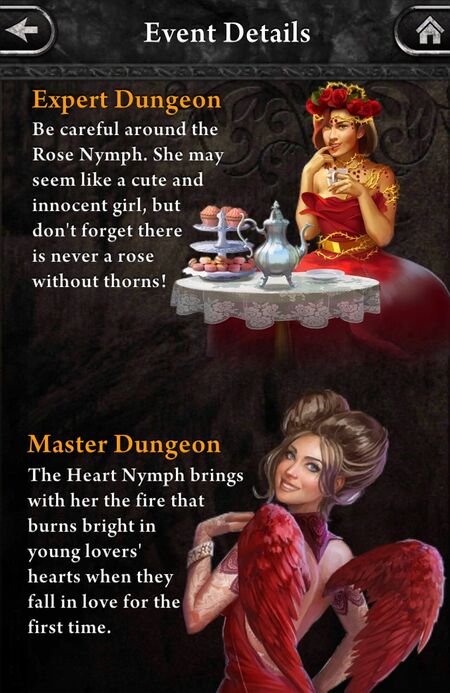 Rewards: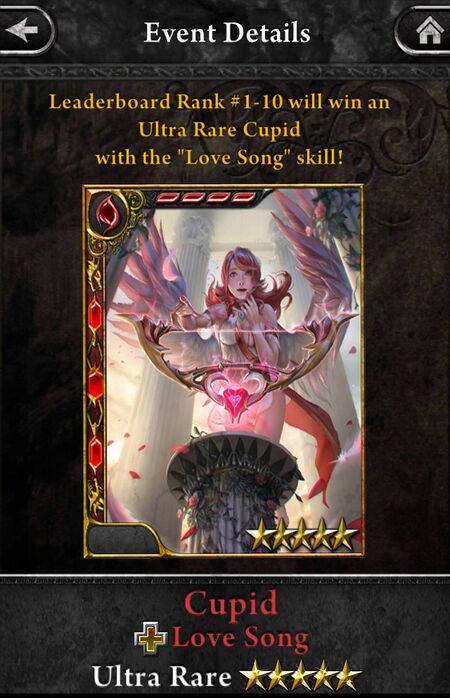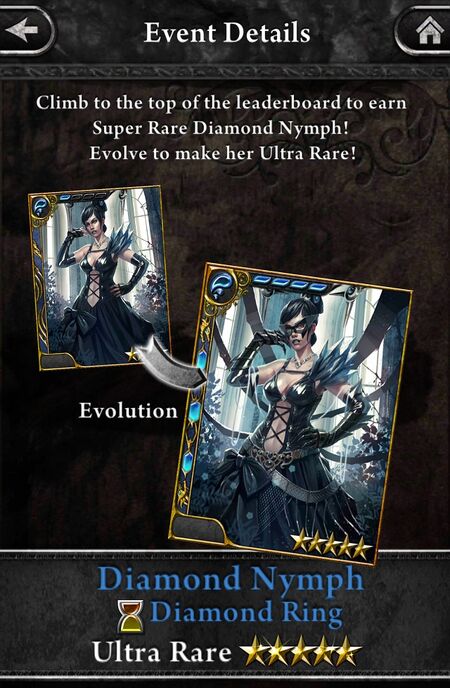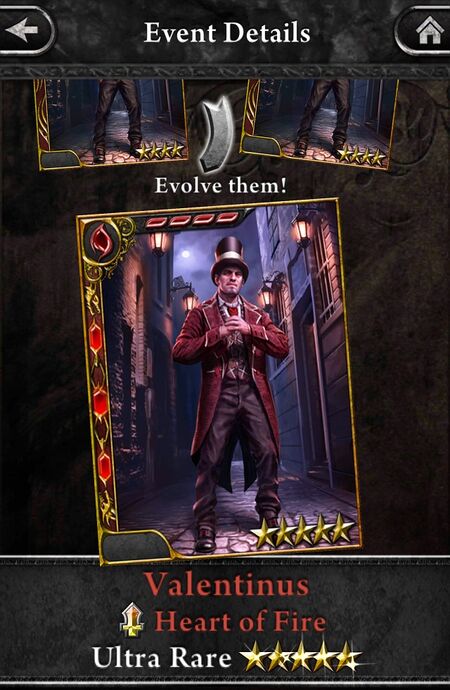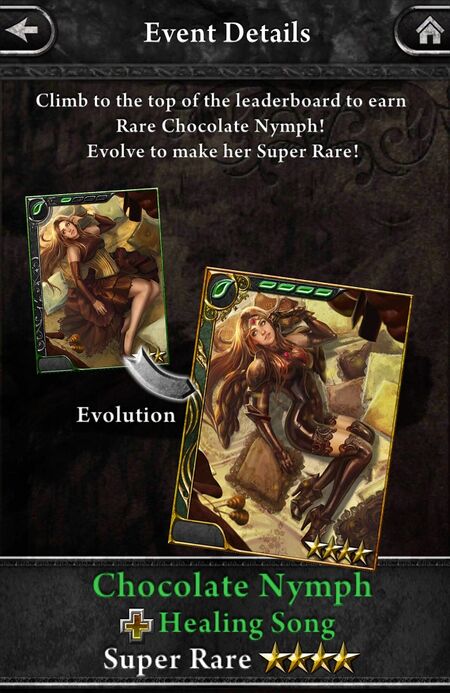 Leaderboards: