The Cursed Forest (Raid Boss Event)
Story:
The Necronomicon has awakened.
Easily freeing itself from the Cultists' control, the book exerts its malevolent power over the nearby forest.
It reanimates weak, forgotten creatures, granting them strength and amazing skills. If nobody stops it, all life in HellFire will be corrupted forever.
Team up with the White Inquisitors and fight back this undead army!!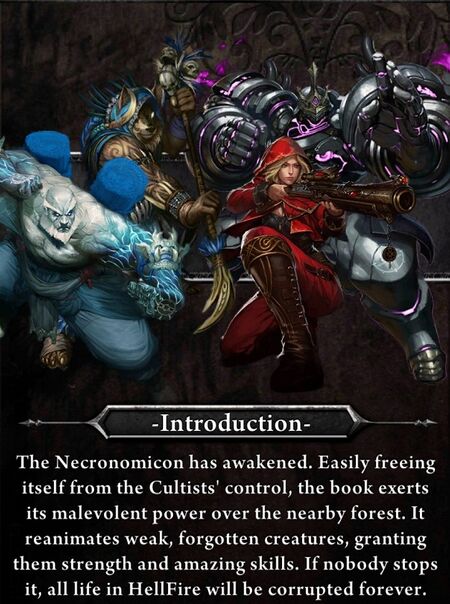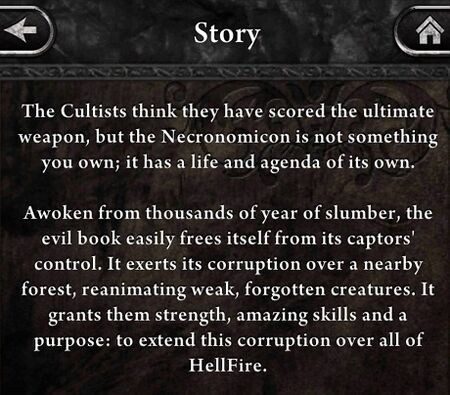 Characters: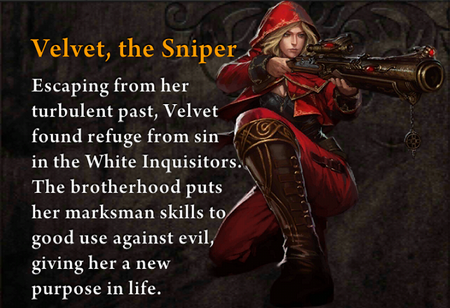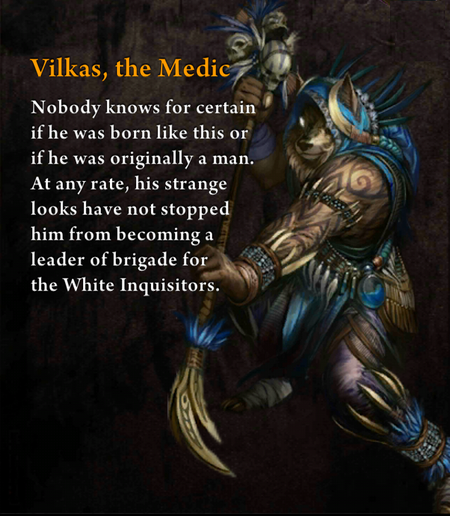 Rewards:
Leaderboards: